What Others Are Saying About Our Online Photoshop Course…
Looking for world-class Photoshop training? Here is just a tiny selection from the THOUSANDS of unsolicited comments, testimonials and impartial reviews we have received from people of all ages, nationalities, backgrounds and abilities who have taken the iPhotoshop Course.
All comments, testimonials and reviews are 100% GENUINE and held on file for verification: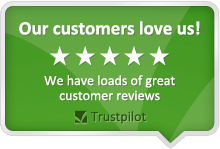 iPhotoshop – What a great course! I honestly LOVE the instructor. He really takes his time and explains everything to you very simply! His voice is also very nice and soothing and he's quite funny at times :P
My favorite modules were the fantasy portrait, swapping animals, morphed creatures and stone portrait. Pretty much most anything that involved blending other photos or textures etc! they were just fun and easier to understand.
I LOVED THIS COURSE!
Jon Adkin, USA
"I would just like to say I have really enjoyed this course. The knowledge I have gained will be invaluable for future projects. I think the level is spot on and the video lessons are both easy on the ear and eye. Thank you to all involved."
Brian Horrocks, USA
"Congratulations on providing a truly excellent course. It is a brilliant learning experience. "
Jack Hunter, UK
"I enjoyed taking these courses as it helps me to progress in my job."
Elizabeth Al, USA
"I loved the course, it was well presented and I have learned a great deal. I am starting the 2nd course now and am looking forward in learning more skills. Thank you."

Daniel Bernunzio, USA
"I have enjoyed participating in the gallery and get inspired by seeing the other member images. I appreciate this type of learning environment, being able to fit it in when I can. I really have learned a lot so far, and my capacity to create the kind of art I like has increased immensely."
James Carr, UK
"The class was great! Even though I've been in photography for over 30 yrs, I learned some new aspects I hadn't seen before."
Robbie Resendez, USA
"Your work is definitely the best! The reason I selected this course is because you make it so EASY to understand."
Marie Puddicombe, UK
"I am proud to have completed and passed the course with 93%. The course was excellent and the fact that I can go back any time and send in my photographs for feedback is Awesome. I knew a little about Photoshop going into this course but what I have come away with is invaluable. I would definitely recommend this course."
I am so thrilled I passed this course, I was dubious at first about how much skill I would need to have already in Photoshop, I have quite a bit, but have gained SO much more, and actually found easier/better ways of doing things. The tutor in the video is fantastic, he explains things so well, and is quite funny too ;) My favourite Modules were 4,8,9,11,14,15,19 & 22, I just liked them best because they were the most fun, and gave a fantastic end result.
I will now go through the Modules again, but putting my spin on it, and then upload my work to the student galleries to see where I'm going wrong (or right) ☺
Thank you for helping me become better at something I love!
Callum Stewart, UK
"Really loving this course so far, already knew the basics of Photoshop but you have taught me so much so far and I'm only on module 4. "
G Moore, Canada
"Two thumbs up! Your simplified approach to teaching is extremely helpful and very refreshing compared to what else is available for photoshop beginners."
William J Imhoff, USA
"My confidence has been raised greatly due to everything I've learned in iPhotoshop Course. I feel I can call myself a Photoshop expert now and get top dollar for my work!"
Raheel Ali Munawar, UAE
"This is an excellent course. Very well done to the team who complied it all together. I like how it starts from basic to advanced level."
Irene Koromia, UK
"A big thank you iPhotoshop. The way you have delivered this course is amazing. Not only did I learn, but you made everything sound soooooooo fun!"
Paola Merkaba, Italy
"I was entertained for hours! I recommend that anybody looking to learn some great tips and tricks in this area give iPhotoshop Course a try and search no further."
Mark Beroys, USA
"Boost your potential and expertise of Photoshop in a very reliable way! I think iPhotoshop Course is really a must have for all Photoshop user skill levels."
Sean Paul, USA
"Your course is a GODSEND! I am telling all of my friends because it has answered many questions for me and I view it often for more guidance with my projects."
Hi, guys. I would like to express my appreciation and thanks for this course! I am a traditionally trained illustrator and for a number of years I have tried updating my skills with Photoshop. I have had some success here and there, but it was mostly bumbling around and hoping for decent results. Within this course I was able to easily follow along and understand the tutor's explanations and descriptions. Besides, it is a thoroughly fun learning experience! So many new things to consider. The course is laid out well. When I saw that I had to go through certain modules (that I did not think I would be interested in) to get to the ones I liked, I was a bit , let's just say…aargh!! But lo and behold, I learned something valuable from each module. Some simple, some quite complex, but really glad to have been "forced" to do it in a linear fashion instead of jumping around. So, thanks for this course. Sincerely!! So far it has helped me immensely.
Pam Logan, Australia
"They're so well done and easy to use! I have found that each one of your modules is just chock full of valuable information and tips."
Ralph B, Canada
"Thanks to iPhotoshop Course I can almost do anything I want to do in Photoshop now."
Bryan Thomas, USA
"It's sooooo worth the investment! I love the straight-forwardness, yet so in-depth tutorials. Your method is what stays with me the most."
Jonas Olson, Sweden
"Everyone can do it! You just have to learn the basic skills and you are on your way! I've spent most time using your different restoration techniques."
Rinaldo Tan, Philippines
"It's really really cool! I learned a lot! I learned the dos and don'ts in making great design and also great tips to make my designs better and more organized."
Carsten, USA
"I can follow every step you make! After several attempts at mastering Photoshop using books, I nearly gave up. Your instructions are so easy to follow and never boring!"
David Cornford, High School Teacher
"I use iPhotoshop Course to train my students. I found it entertaining and highly educational and my students love it!"