Frequently Asked Questions
Everyday we get questions from people all over the world who are excited about signing up to our online Photoshop training Course.
Many of your questions about the course will also be answered by reading the Course Guide.
If your question is not answered here then please contact us and one of our support team will be delighted to help you.
Do I need any prior knowledge or experience of Photoshop to take this course?
No, you do not need any prior knowledge or experience of Photoshop – we assume nothing in advance. This course is designed for absolute beginners, keen amateurs and seasoned professionals. Each technique and example used in the course is delivered in a logical, step-by-step format that anybody can follow along to. The language used is designed to be simple to understand and the course interface intuitive and easy to follow with no complicated jargon.
What Version of Photoshop Do I Need?
This course is designed to work with Photoshop CC and because the course is aimed at teaching creative and imaginative artistic edits. Most importantly, the tools and techniques you'll be learning are the same regardless of which version of Photoshop you are using. During the iPhotoshop course you'll see us demonstrate this to dramatic effect as you watch, learn and follow along as we create stunning works of art and mind-blowing special effects. With the iPhotoshop Course you are limited only by your imagination!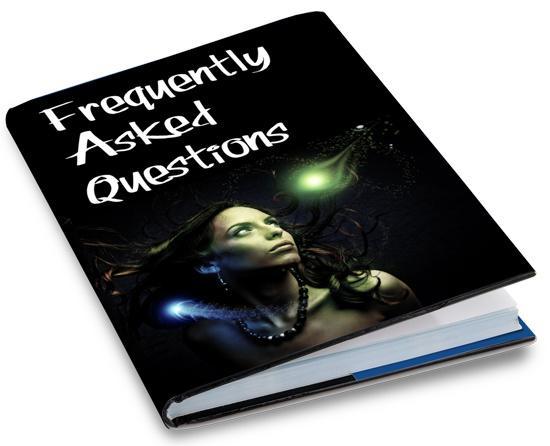 You've probably already realized that this is not your average 'how to use Photoshop' course! While other online courses teach you the features of Photoshop and tell you about what the various tools can do… iPhotoshop Course, on the otherhand, TRANSFORMS you into a serious Photoshop artist. Whether you're using CS2 or Creative Cloud and no matter what experience you already have (if any), you'll be producing breathtaking works of art from day one.
People from all walks of life benefit from the iPhotoshop Course:
…from parents who want to add a new dimension to their family photos…
…to business owners who want to save money by creating their own professional graphics…
…to job seekers and employees who want to build their skill-set further to gain career advantages…
…to professional photographers who need high-level editing skills to produce sharp, quality images…
…to everyone else who wants the knowledge and skill of being able to produce world-class images and unique, modern artwork using Photoshop.
Do I have to attend any classes?
No, there are no physical classes to attend. The course is delivered entirely online via our secure e-learning platform, which means that you can access the training modules, tests, downloads and resources at anytime from your PC, Mac, tablet or phone. Effectively, you can take the course wherever you are in the world and at times and places that suit you!
Can I study the course on a phone or tablet device such as an iPad?
Yes! This course is completely cross-platform compatible – which means it works on every device, including iPads, iPhones and Android devices. Naturally, this also means that you can access the course at any time or location in the world, provided you have access to the internet. You'll get crystal clear video anytime, anywhere.
Are there any age restrictions on registering?
The age range of our students varies significantly, from school/college students right up to senior citizens. The course content has been designed to accommodate anyone of any age and ability. However, the course has been designed with an adult theme, and therefore children under the age of 13 (thirteen) should not register for this course.
Is this course designed for PC or Mac users?
The iPhotoshop Course is completely cross-platform compatible. It has been designed for both PC and Mac users, as well as smartphone and tablet device users. All you need is access to the internet and you can take the course!
What are the specific modules I will study?
This is an extensive Photoshop training course. For an overview and a breakdown of the modules you will study, along with the tools and techniques you will learn, please visit our modules page by clicking here.
Do I have to take any tests during the course?
At the end of each module there is a self-assessment test that has been designed to maximize your learning experience and help you retain the information we're teaching you. You can take each module test as many times as you like until you pass, at which point your passing results are recorded in our database and contribute towards your final score. Our support team on request can unlock the tests, but this means that you won't receive a valuable pass certificate at the end of the course.
English is not my first language, can I still do the course?
Professional training instructors teach the course. They deliver each lesson in a very clear and concise manner through video tutorials. Anyone with a basic understanding of the English language should be able to follow along without any problems. You can also pause and rewind each video tutorial and go through the modules as many times as you need to, in order to grasp the techniques being taught.
My internet connection is not great, will I still be able to watch the videos?
Yes. The iPhotoshop Course is delivered from our secure, state-of-the-art video servers which employ HD Bandwidth Detection. This means that our servers instantly measure each viewer's connection and deliver the best quality video with the least buffering possible.
You can interact with fellow students though our 'chat wall'. You can also interact with our community of tutors and students through our student-only forum and private gallery. Here you can introduce yourself, share tips and techniques, ask opinions, find insiders recommendations and share anything else photoshop or photography related. Many of our students find our networking areas almost as valuable as the course itself!
Yes, the course has been designed and created to assist everyone interested in Photoshop and image manipulation, whether at basic or advanced level. Throughout the course you will gain professional training on how to maximize the use of your existing software. This training will teach you how to confidently edit and manipulate any photograph like a professional, using your current editing software.
Can you tell me more about the certificate?
Everyone who completes the course and passes the module tests will receive an attractive pass certificate which can enhance your job prospects. Your certificate will indicate a percentage grade to show how well you have completed the test questions. You will receive a self-printable version of your certificate which you can download immediately on completing the final module in the course. Please click here to find out more about the certificate you will receive and view a sample copy.
How long does it take to complete the course?
Typically, students take an average of 100-120 hours to complete the course; however, people like to study at their own pace, so it is difficult to give a fixed amount of hours it might take one to complete. Fortunately, with the lifetime access you will gain once registered, students are able to study at a pace that is convenient to them, to fit and work around their own individual schedules, requirements and needs.
Digital Sea Ltd is the holding company for iPhotoshop Course and is responsible for many specialist industry courses. The company and its expert team serve and assist hundreds of thousands of students, schools, colleges and universities worldwide.
Absolutely! You will get access to images used during our on-screen video tutorials, so that you can follow along at the same time. You can watch, do and learn as our professional Photoshop instructor walks you through the techniques and tools he is using to create these stunning works of art.
No, all learning is carried out via our secure online learning portal which you have lifetime access to, 24hrs a day. The great benefit of online learning is that you can study at home in your own time and at your own pace. Due to the flexibility of the course, you can combine achieving professional grade training with job and family commitments. It is this level of flexibility that makes our e-learning course the ideal choice for most people; best of all, there are no time limits.
What is Bronze, Silver and Gold Level Status?
When you purchase iPhotoshopCourse1, you automatically become a BRONZE level member. This means that you have lifetime access to the course content, plus a free 3 months trial access to the private members gallery and forum.
When you purchase iPhotoshopCourse1 and iPhotoshopCourse2, you automatically become a SILVER level member. This means that you have lifetime access to both courses content, plus a free 3 months trial access to the private members gallery and forum.
When you purchase iPhotoshopCourse1 and iPhotoshopCourse2, and have been a member of both courses for over 3 months, you will receive an invitation to upgrade to become a GOLD VIP member. This means that you have lifetime access to both courses content, plus 12 months access to the private members gallery and forum. You'll receive VIP status and also be privileged to receive special discounts and offers reserved only for Gold members.
Do I have assignments to complete?
Assignments are an optional upgrade, and are included within our VIP Gold Membership package which is available by invite only. Assignments are sent directly to one of our professional industry expert tutors, who then critique each individual assignment, providing valuable feedback.
Does iPhotoshopCourse.com run annual competitions?
iPhotoshop course has various competitions running throughout the year, these include: Image Editor of the year, Top edit of the year, Outstanding achievement award. These competitions are open to all students and offer large prizes, along with huge opportunities to showcase work, and become recognized within the Photoshop industry.
Are there limits to when we must complete the course?
Once you sign up to the course, you will have unrestricted 24/7, life time access to the course content. You'll always be able to refresh yourself on the techniques we're revealing whenever you like. Best of all, we are continually adding more resources, tools and new features to the course, so this is actually an investment that grows in value the longer you are enrolled!
There will be no time limits for when you must start or complete the course once you have registered. One of the greatest benefits to on-line distance learning is the ability to choose to study at a time and pace that is convenient for you.
What is the 'Image of the Month' (#IOTM) and 'Weekend Challenge'?
These are fun interactions run by our instructors to encourage students to share their work; they also offer the opportunity for students to be recognized for their contributions and achievements. Tutors select these from images uploaded into the private student gallery. Images are chosen for their originality and inspirational qualities and are not always chosen purely on image quality.
Do I get any other additional features alongside the course modules?
Yes. The iPhotoshopCourse offers a complete learning experience. On purchasing the course you will also gain 3 months access to the private gallery, forum, and chat wall – where you can interact and share ideas with your fellow students and tutors. Should you require longer access to the private gallery, forum, assignments, additional bonus features and restricted areas, you have the option to upgrade to VIP Gold Membership.
What is the private student gallery?
A hugely popular feature of the iPhotoshop Course is the student gallery. After all, Photoshop is all about the images that you create, and there is no better feeling of being able to share your work with others. Students can upload edits and receive constructive feedback from both tutors and fellow students, which is a key tool to improving and showcasing the work that you've produced. The gallery is a place you'll want to visit over and over again!
Do I receive personal critiques for the work I upload into the private gallery?
The student gallery provides a place for all students to upload their work, view other students' work, rate and offer constructive feedback. The ability to give, as well as receive this feedback, is a highly regarded and fundamental tool in the process of improving the work that you produce.