A few months back iPhotoshop launched a 'winter challenge' competition to celebrate students' development, commitment and outstanding work throughout 2017.
Thank you to all those of you who entered and took part in the competitions, our support desk was bouncing with entries.
We were overwhelmed with the response and standard of students images uploaded; you have obviously all been very busy putting your new found digital artistry skills into practice. It is fantastic to witness you developing your own unique styles and expanding your individual creativity.

Announcing Our 2017 'Winter Challenge' Winner…
To be shortlisted and selected for the iPhotoshop competition, students needed to demonstrate a unique and individual style.
This year's winner was shortlisted by our team of iPhotoshop tutors, students comments and star ratings.
We hope you will all join us in congratulating the winner on their success and progress throughout 2017.
★ Photoshop 'Winter Challenge' 2017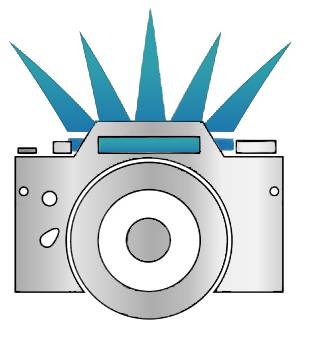 Congratulations Gemma Brown!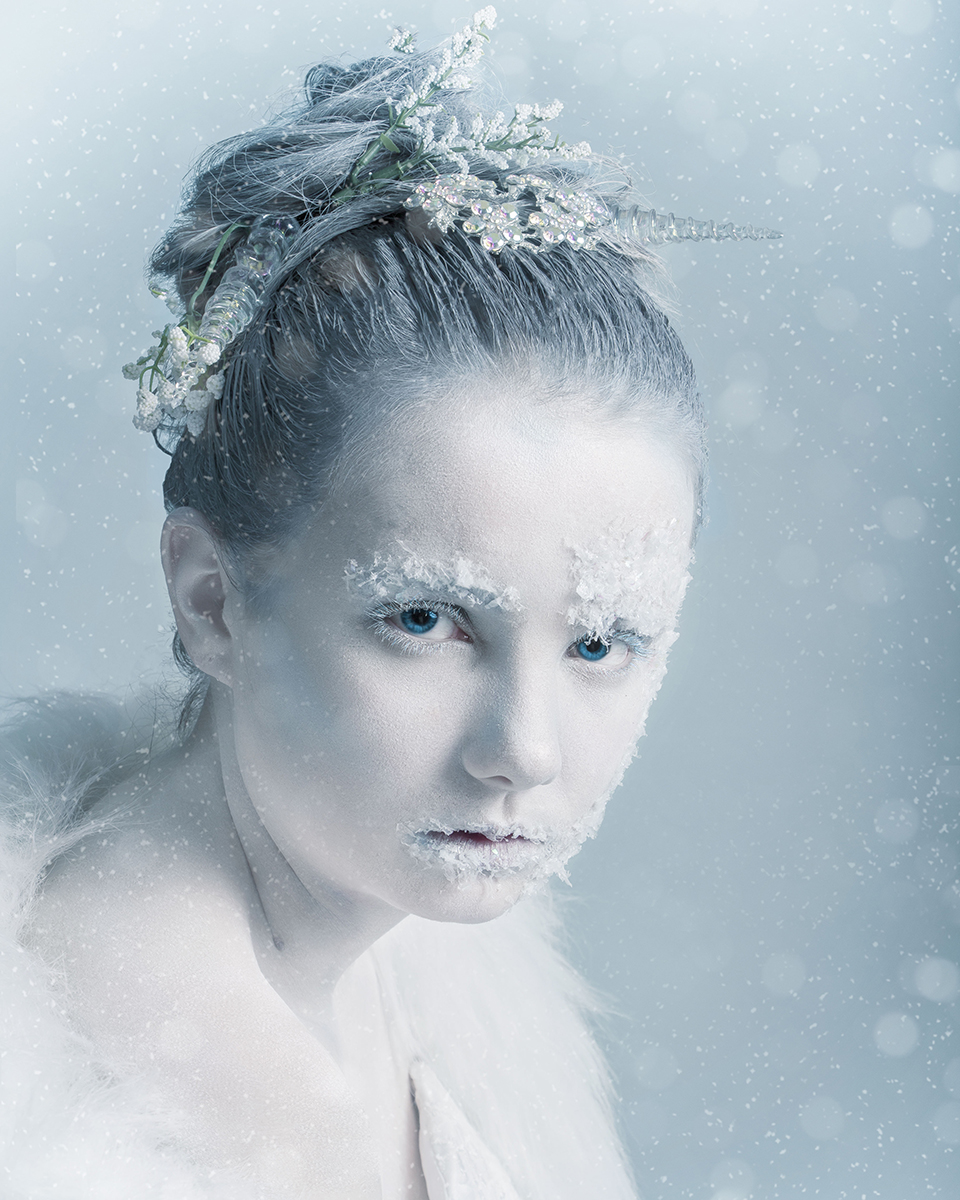 Gemma won with her Jada Snow Queen entry. Her winning image was totally stunning!
As well as the fabulous photography displayed, she has edited the image with such subtle perfection.
The colour tones, delicate and intricate overlays and those piercing ice blue eyes, bring the whole scene together in a thought-provoking and seamless presentation.
Gemma's other work from the gallery also holds great quality and imaginative artistic creativity.
She is developing a very individual style of work, making her recognisably stand out within the gallery.
All of this has contributed towards seeing her crowned 2017's 'winter challenge' winner.
We are extremely proud to be able to present this title to Gemma – a very worthy winner, congratulations!
Gemma will shortly receive a £25 Amazon e-gift voucher, a Camera Lens mug, and gift vouchers for both the iPhotoshop 2 Course & the iPhotography Course.
On behalf of everyone at iPhotoshop, we wish her the best of luck moving forward and hope that she will continue to share, enlighten and prosper within the iPhotoshop community for many more years to come.
We also hope to see some of Gemma's work within the iPhotography gallery too – this could be a very exciting year for her!
So, keep your eyes peeled for this future star in the making.
To view more work from Gemma, please click here

iPhotoshop Competitions 2018
Who is going to challenge Gemma and win our competitions throughout 2018.
In celebration of the re-launch of iPhotoshop on CreativeCloud, we have now unlocked the gallery for iPhotoshop, allowing all students to upload their digital artistry and edited photographs.
If you would like to get involved and be automatically entered into our future competitions throughout 2018:
★ Upload your images to the iPhotoshop student gallery

★ Share positive & constructive feedback with the iPhotoshop community
★ Like us on Facebook, https://www.facebook.com/Official.iPhotoshopCourse
★ Follow us on twitter https://twitter.com/iphotoshopco (@iPhotoshopCo )
★ Regularly look out for email announcements and updates on our blog.
★ Get involved in the monthly challenges & upload your entries.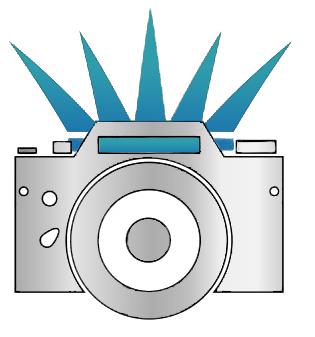 Gallery images are entered into the competitions throughout the year, and are shortlisted according to their feedback, popularity, star ratings and medals – so what are you waiting for!
Start uploading your own winning images into the private student gallery and see if you get shortlisted for 2018. Good luck!

We can't wait to see who will be crowned our winners throughout 2018!

If you've enjoyed this article, then leave comment below:
Master Techniques the Pros Don't Want You to Know!
This course has been designed to teach anyone of any age or ability the most important pro-level Photoshop techniques that will transform you into a serious photo-artist. From day one, you'll be constructing truly mind-blowing works of art in Photoshop that you never before thought possible – even if you've never used Photoshop before.
Ready to Become a Photo Artist?